Every bit of this bathroom will make you feel like you are in a tropical rainforest. This is just a perfect place for your evening bath. Light some candles, put some meditation music on and your mind will get the rest which it deserves. This is a great place to find your true self.

Turn your bathroom into a spa resort. This outdoor bathroom with a cozy bath and refreshing shower will give you that desired soothing atmosphere. The soft feel of the wooden floor along with a rustic fence make the whole experience complete. This is a perfect solution for someone who lives in a tropical climate and would like to enjoy nature all the time.



This is a great tropical bathroom idea for indoor bathrooms. You can bring all the things you love to one place and enjoy the beauty of rough stone and pleasant natural light. Adding green plants and some quirky details will make it the best room in your house! Have you noticed what most tropical bathrooms have in common? Spa stones! This small detail emphasizes the bathroom look and feel.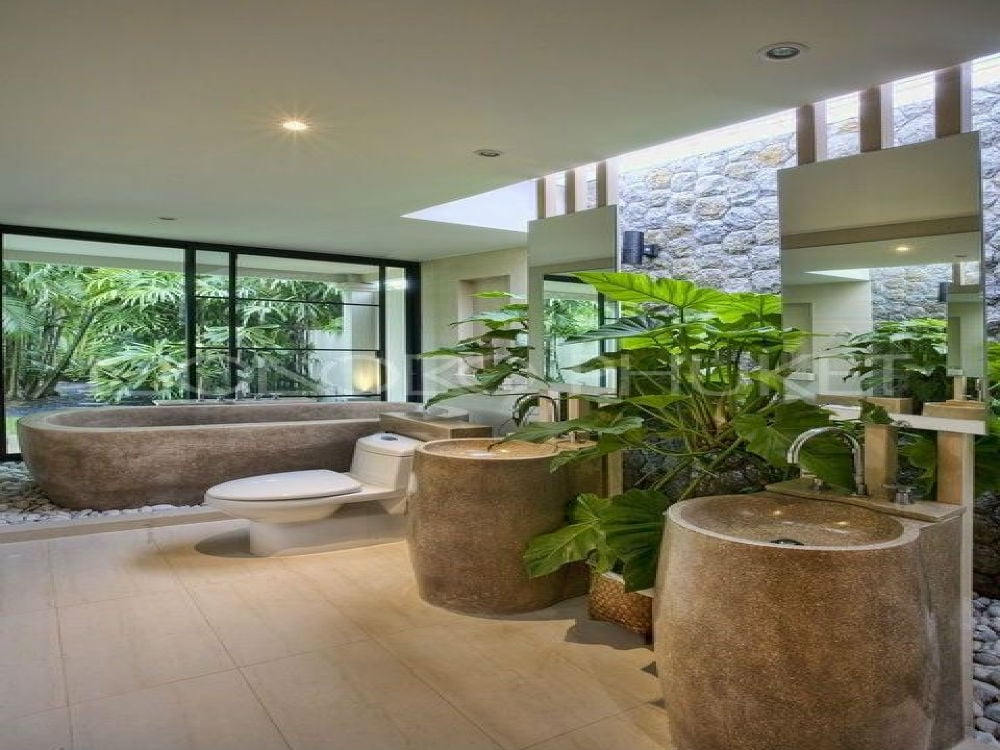 Is it a garden? Is it a forest? It's bathroom! If you miss that Asian tropical style, tropical plants can bring back the memories. It just so happens that the bathroom is the perfect place for this – warm and humid just like in the rain forest. Round wooden elements (like mirrors) combined with rough stone decor will make you forget about the world behind those walls.